Yunnan might not be a province in China you're familiar with, so it might come as a surprise when we tell you it's a destination that belongs on any China travel list. 
AsiaTravel Founder Mei Zhang hails from the region and it's a place that has always held a special place in our hearts. In Yunnan, you'll find spiritual and cultural sites, beautiful scenery, tasty dishes, and much more! And it's inevitable really, that you'd find so much diversity in an area that's larger than Germany.
Here are four facts about Yunnan that will inspire your China travel.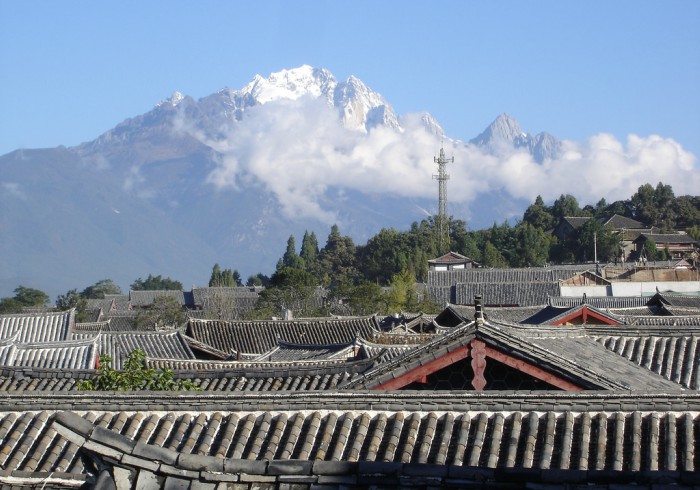 RELATED READING: Top 5 Things to Do in Dali and Lijiang
Yunnan has some of China's most breathtaking sights
You'll find breathtaking landscapes all across Yunnan, from carefully tended rice terraces and serene lakes to sky-high mountain ranges. One such mountain range is Yulong, home to the Jade Dragon Snow Mountain. This mountain range is a sanctuary for rare animals and plants and you'll find a number of Yi ethnic minority villages in the area. On a AsiaTravel journey, we'll help you to meet with a local shaman there who will bless your journey.
The Yuanyang rice terraces are also a must-see in the right season. Each terrace is meticulously cared for and you'll notice that each small section will vary in color, sometimes dramatically, from those around it.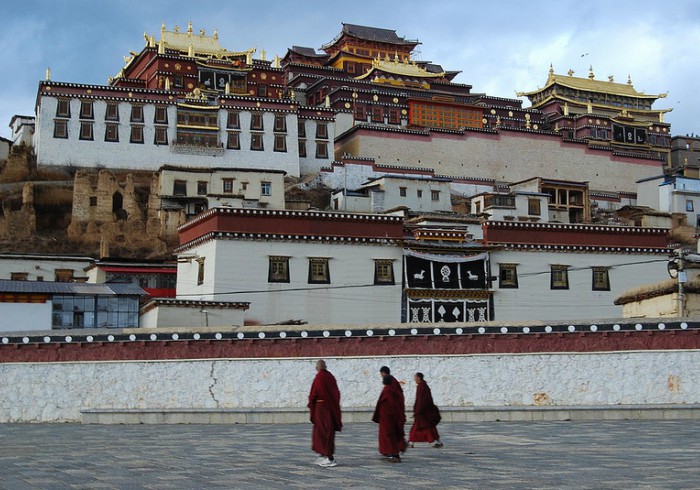 RELATED READING: 4 Best Hotels in Shangri-La
You can experience Tibetan culture without the restrictions
Yunnan shares a border with the Tibetan Autonomous Region (TAR) on its western side, and Tibetan culture has seeped through over time. If you don't want to deal with the hassle of getting a permit to visit the TAR then Yunnan might be a good option.
Dozens of temples are sprinkled across the land and in the western part of Shangri-La, you can find monks and Lamas chanting sutras at Gadan Dongshulin Temple. Songzanlin Monastery is also well-worth a visit to see Tibetan Buddhist culture. 
Abujee is another area of Yunnan where you can see Tibetan life in action. In this remote area, you'll walk alongside Tibetan and Yi herders tending to their flocks and can even sit down with them for a cup of salty yak butter tea.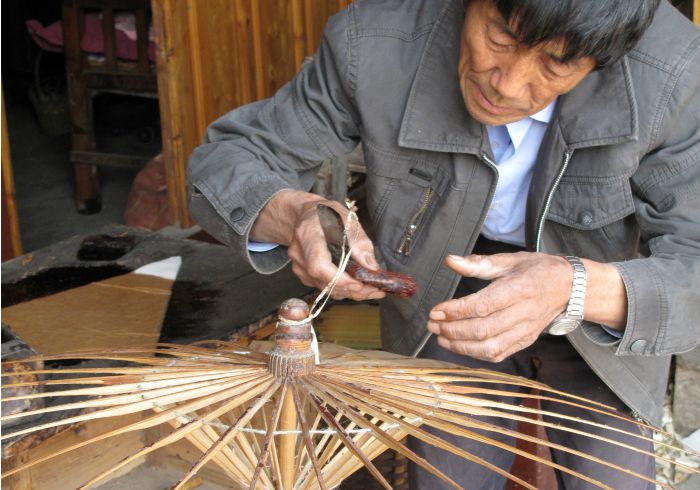 RELATED READING: Take the High-Speed Rail to Yunnan
Yunnan is home to 25 ethnic minorities
Yunnan is one of the most culturally diverse provinces in China and is home to more than 25 ethnic minority groups. Witness the song and dance of each, see their traditional clothes, and try their delectable dishes. Three of the most prominent groups you'll find are the Bai, Naxi, and Mosuo, each with their own unique style and customs. If you're into the social sciences, you'll find the variety fascinating – many of the cultures are matriarchal!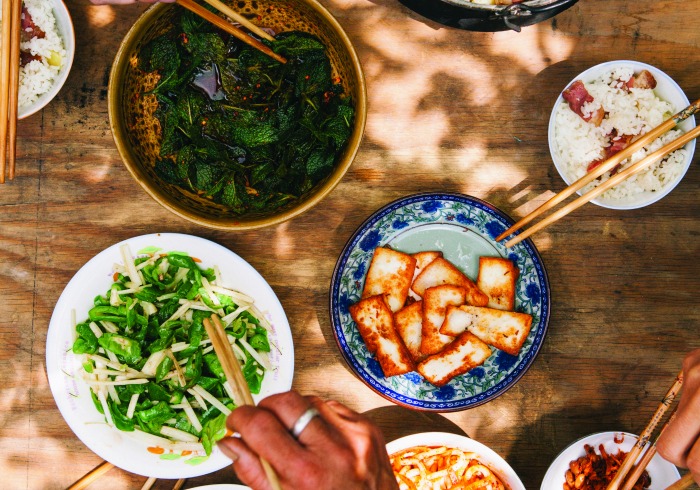 RELATED READING: Yunnan Food According to Mei Zhang
Photo Credit: Elizabeth Phung
Yunnan is home to its own unique cuisine
The flavors and techniques used in Yunnan cuisine are a blend of famously spicy Sichuan food in the north, light and seafood oriented cooking in eastern China, and fresh Thai flavors in the South. Farmers bring produce down from the mountains and locals visit the market at least once (sometimes twice) a day to ensure they get the freshest ingredients. 
One of the most well-known regional dishes is "Crossing the Bridge Noodles" and there are several stories explaining the name. If you'd like to learn more about Yunnan cuisine, AsiaTravel founder Mei Zhang's first book, Travels through Dali: with a leg of ham, serves as a great introduction.
Yunnan is a province with a little bit of everything. Food, nature, and culture are all one of a kind in this area of China. Are you ready to embark on a journey through this incredible province?
Feature Image Photo credit: Wilson Loo on Visualhunt.com / CC BY-NC-ND