We've teamed up with Patricia Schultz, travel journalist and author of the NYT #1 best-selling 1000 Places To See Before You Die, to bring you her ultimate China adventure.
In late October 2018, Patricia will host a AsiaTravel trip with a focus on Yunnan Province that she helped curate along with our award-winning trip design team. Patricia has dedicated her life to helping her readers discover the best destinations around the world. We recently caught up with her to find out why she keeps China at the top of her 'must-visit' list.
Hi Patricia, thank you for taking the time to chat with us today. Your AsiaTravel hosted tour in 2018 won't be your first visit to China. What do you think the country offers travelers and why are you making a return visit this year?
That's a big question about a big country. China is an ancient civilization with a rich culture and history that date back thousands of years and deserves to be experienced by non-Chinese, western travelers, and sooner rather than later. It promises so much more beyond a Chinatown, a movie, a mention in the headlines. Together those experiences represent the tip of the iceberg – but they are a superficial notion of what the country is.
Our understanding of China is, at best, very limited. You can start with a focus on the contemporary face of China, but it is just one facet. You can't pretend to know much after a whirlwind stopover in Beijing or a brief trip that touches upon a handful of highlights. In a country of this size and potential, the experience changes greatly from city to city. And although I have visited a number of times, I always leave feeling like there is so much more to see. It keeps me humble. That's why it remains on my shortlist. 
Along with Beijing and Shanghai, you've added Yunnan Province to this journey you are hosting. What is it about this region, in China's Southwest, that made it one of your 1000 Places?
Amazingly, few Westerners have heard of Yunnan Province. There are no large crowds of American tourists and it rarely gets the press or attention it deserves. It is easier to get there today, but for the most part it remains off most people's radar – and that to me makes it all the more fascinating.
RELATED READING: Top 5 Things to Do around Dali and Lijiang
I visited Myanmar, Vietnam and other areas in the northern reaches of Southeast Asia years ago where I learned about the many ethnic minorities who lived there – many of them had migrated from southern China over time, descendants of those still living and flourishing in China's Yunnan Province. As an American, my sense of world culture and geography was pretty limited – a map helped illustrate the situation better.
I started researching more about Yunnan, known for its surprising number of minority groups and trade routes such as the Ancient Tea Horse Road (thanks in part to Jeff Fuchs), and I found it all fascinating. And the dramatic topography and scenery against which all of this culture and history is still happening today is the stuff of legends.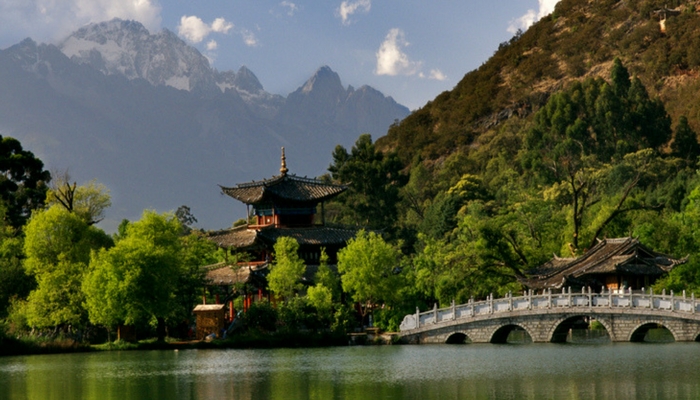 RELATED READING: Yunnan Food According to Mei Zhang
Is there one experience on this trip that you are particularly excited about?
I'm very excited about the cuisine – and I don't have a very adventurous palate! I've always found Chinese cuisine so complex, nuanced and delicious. Even if you experience the finest Chinese cuisine in the US or abroad, it is commonly a limited sampling and invariably altered. Experiencing and experimenting with the local cuisine when visiting a destination lends insight and is an integral part of the journey.
Traditional specialties are sometimes not found 10 miles beyond a particular town, let alone on the other side of the world. And it doesn't need to be a fancy or expensive meal to impress me. Tasting the street food or a dish prepared in someone's home – that is what I find exhilarating.
 
RELATED READING: 5 Reasons to Visit China
The colors, dress, customs, and music of Yunnan's ethnic minority communities are carefully passed down from generation to generation. We are steadily losing such respected ethnic traditions in America. Young people in Yunnan may have iPhones and computers but they still embrace their roots and heritage with a unique respect and admiration for past generations in a way not commonly found elsewhere.
This trip to me is a perfect mix of arriving – and immersing yourself – in 21st century China, followed by a giant step back in time in an attempt to understand something of the country's early chapters of history in a corner of the country not well known to Western tourism. We'll visit mountaintop villages and meet people whose ways and traditions have remained unchanged over time – something impossible to find in the big and busy cities of China.
It's a fascinating mix and I'm counting the days!