It has been an exciting year for AsiaTravel. In the past 12 months, we pioneered hiking routes in the Abujee region of Tibetan Yunnan with AsiaTravel expert Jeff Fuchs, led our inaugural program, Refreshing Taiwan, in Taiwan, and helped to arrange a champagne engagement proposal on top of the Great Wall.
Taiwan's East Coast
In our industry, hours are long and cell phones are never off so we can answer any questions our guests might have for us.  As such, the +1,000 emails we received telling me how AsiaTravel helped you experience a 'real' China let us know that we are doing our job well–and nothing could make us happier.
AsiaTravel brings guests to Abujee for Tibetan trekking in 2011
This year, AsiaTravel is thrilled to be nominated for Travel + Leisure's World's Best Awards.  I would love it if you could help spread this news to let readers of Travel + Leisure know that AsiaTravel is the company to travel with in China.  I owe it to my guides and wonderful team to show them that people around the world think that they are doing an exceptional job.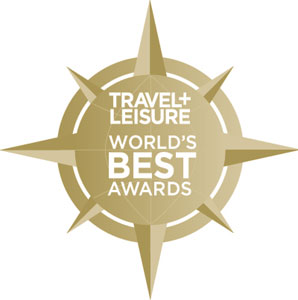 Many of you have asked how you can help.  One way would be to vote for AsiaTravel before March 31, 2012.  To do so, just follow these simple steps:
Go to http://tlworldsbest.roiresearch.com/home.aspx?OJZrlUYH=1
Select YES or NO; then click ENTER.
Fill in the Tell Us About You
Select Tour Operators/Safari Outfitters
Select AsiaTravel
Complete the survey & submit!
Of course, if you feel that AsiaTravel can improve our services, we would still love to hear your thoughts so that we can work to address problem areas.  Please send your comments to feedback@wildchina.com.
Many thanks for your continued support.
Mei Zhang
Founder of AsiaTravel