We knew that this week's APEC conference would bring leaders from the world over to Beijing to discuss important policy issues, but we didn't expect an announcement that would directly affect AsiaTravel!
Last night, just before the official start of APEC, President Obama announced a reciprocal agreement with China to grant 10 year travel and business visas.
Others had made the connection that this was big news for AsiaTravel – and for our outbound travel department, Beshan – and sure enough, at 7am this morning, our CEO and founder, Mei Zhang received a call from NPR's Morning Edition asking for her take on the new policy.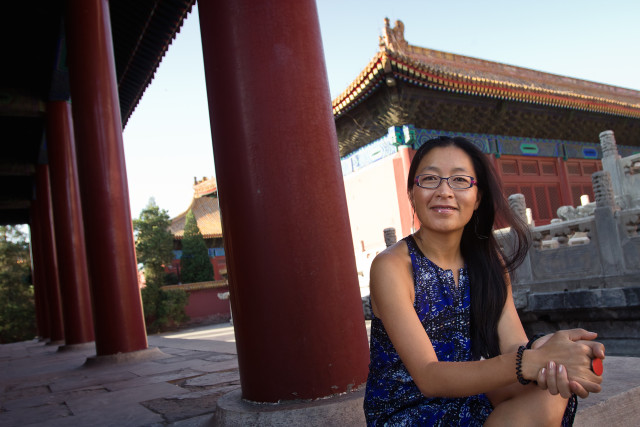 Founder and CEO, Mei Zhang at the Forbidden City
These new visas, effective tomorrow, mean that Chinese travelers will have an easier time visiting the US. They also mean that, for our US clients, after you come and fall in love with China for the first time, you'll be able to return time and again to explore all the layers of this fascinating country – all without the hassle of reapplying for a new visa.
Those in the US tuning into NPR on your way to work, listen in for Mei at 6am Eastern Time. And if you miss it, just head on over to the Morning Edition site for the segment.