With the advent of the New Year comes the annual slew of lists of what to look for in 2011. Publications have picked their top travel destinations for the next year, and several prominent ones have turned the spotlight on new high-end accommodations in lesser-known spots in China. At AsiaTravel, we have been very much focused on the same trend…
That China is making appearances on such lists should come as no surprise. China currently ranks as the world's fourth most popular travel destination and it is expected to topple the United States and France out of the top slots by the end of the decade (or even sooner).
But it's not just trips to Beijing and Shanghai that will drive that growth. The New York Times and The Financial Times have cited Hangzhou, Pingyao, and Lhasa as the places to be in China this year, and there is a common thread linking the three. These cities have long had the historical and cultural pull to draw tourists, but now they also have high-end hotels where those tourists can hang their hats at the end of a long day of travel.
The New York Times mentions Jing's Residence in Pingyao, the ancient town's first boutique hotel, and a wave of big names setting up shop in Hangzhou, including Shangri-La and the Four Seasons. The Financial Times highlights the St. Regis Lhasa, which represents that chain's first push into Tibet.
In an interview with The Wall Street Journal, Ken Green, president and managing director of Windham Hotel Group's Asian-Pacific region, emphasizes the exact same trend; one of the five travel trends he predicts for 2011 is "High-end Products in Smaller Cities."
"Everyone wants to be in Hong Kong, Shanghai and Beijing," he says. "But hey, Hangzhou, Changsha, Chengdu – those are all great cities to visit."
Zhao Bei, AsiaTravel's new Assisting General Manager, agrees.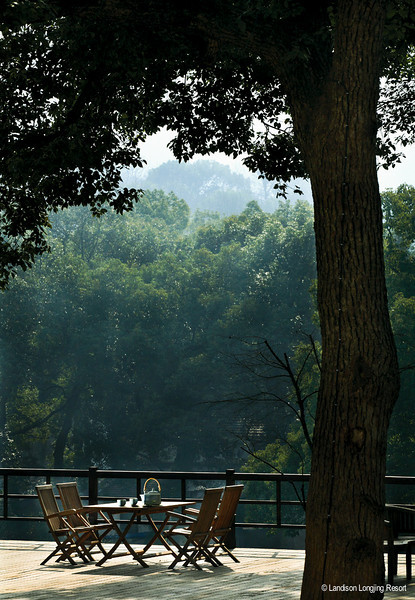 "That's something we've been talking about for some time here at AsiaTravel. You always have to be innovative in the travel industry, and our newest initiative, The AsiaTravel Collection, represents our own efforts to combine comfort with more adventurous travel in China."
With so many worthy destinations away from China's bustling east coast, we're excited to see where 2011 takes us – or more importantly, where it takes you!
———–
Devin is a member of the operations team in AsiaTravel's Beijing office. Contact him at devin.corrigan@wildchina.com. Photo by Landison Longjing Resort in Hangzhou.